Sorcery Mod Server Hosting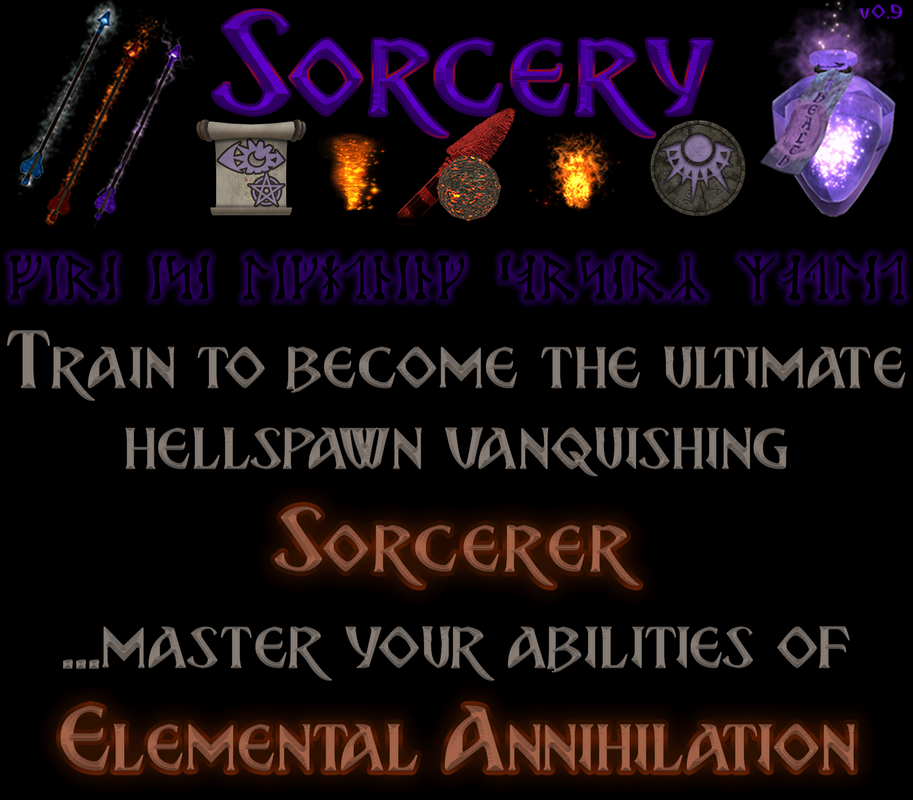 Play 7 Days to Die as a well-balanced post-apocalyptic zombie-slaying Sorcerer in this action-packed survival game.
As a result of your training and exploration, you'll learn how to deport the undead directly back to hell by performing elemental spells of Fire, Ice, and Lightning on them.
Features


Vanilla game that has not been altered in any way, with an add-only policy!

You must practice in order to earn and maintain your power, which is balanced around vanilla gameplay!

Spells and items have their own animations, artwork, effects, and sounds.

Craft, master, and upgrade 5 spells per element with the new spells!

There are some new enemies, such as Touched, Fallen (the champion), Awakened (the boss) and the ancients (Raid)

New Characteristics: Sorcery, fire, ice, and lightning are all used in this game.

Spirit is a new resource (mana required to perform all Sorcery)

Dual Skill Tree and Perks have been added: Arcane, Fire, Ice, and Lightning are all types of magic.

Armor, weapons, mods, spells, potions, scrolls, stations, blocks, and resources are all available for creation in the new crafting system.

Arcane, Fire, Ice, and Lightning are some of the new armor sets.

Alchemy, Runesmithing, Spirit, Essence, Arcane, Fire, Ice, and Lightning are among the new masteries.

Sorcerer is the character's playstyle (Spellcaster)

Alchemist is the game's playstyle (Potions, Bombs)

Archer Mage is a type of playstyle (Spell Arrows)

Gun Mage is a type of playstyle (Spell Ammo)

Melee Mage is a type of playstyle (Spell Weapons)

Weapon Abilities: Primary, secondary, passive, and charge abilities are all available.

Rune Modifications: Utilize the power of Runes to improve the performance of your weapons, armor, and other equipment!

Alchemy is the art of creating potions, elixirs, and bombs.

There's a lot of loot to be had: item sets, armour, weapons, mods, spells, potions, scrolls, and so on.
It is NOT appropriate to contact Khaine about Sorcery+DF compatibility concerns or to request that he make adjustments between the two. The Sorcery Discord server has specific channels for dealing with problems and requesting new features, which you can find here. Devrix is the only one that updates and ensures compatibility between the two products.
Final Update before Sorcery Alpha20 (v1.0 Lightning Overhaul)!
If you've been waiting to play, this is the feature-packed version to dive into before A20 releases!
Future versions of Sorcery will be on A20 + Experimental!
Sorcery on dedicated servers


Sorcery is available from M plan on. In L you can use it as Darkness Falls+Sorcery pack.
1-Click Setup



How to set up Sorcery 7D2D server?


Get a 7D2D Server with Sorcery
... and play!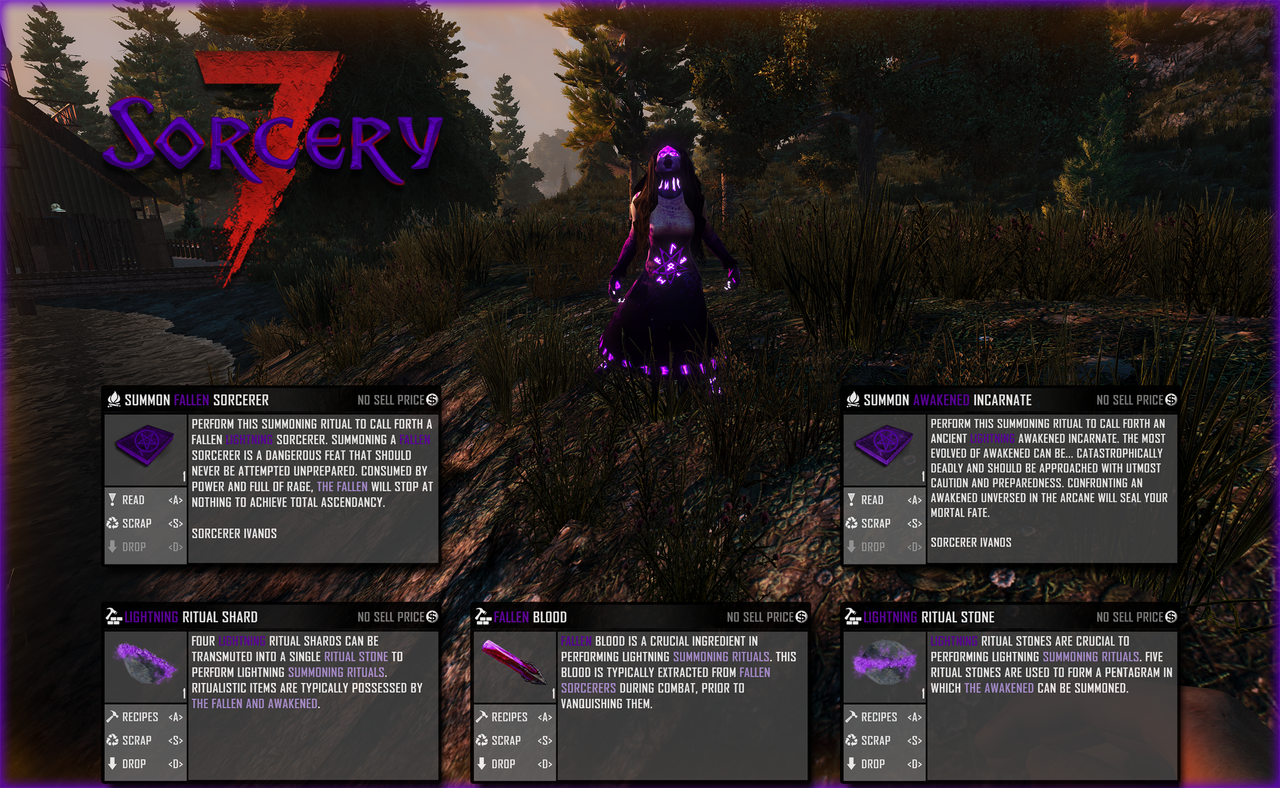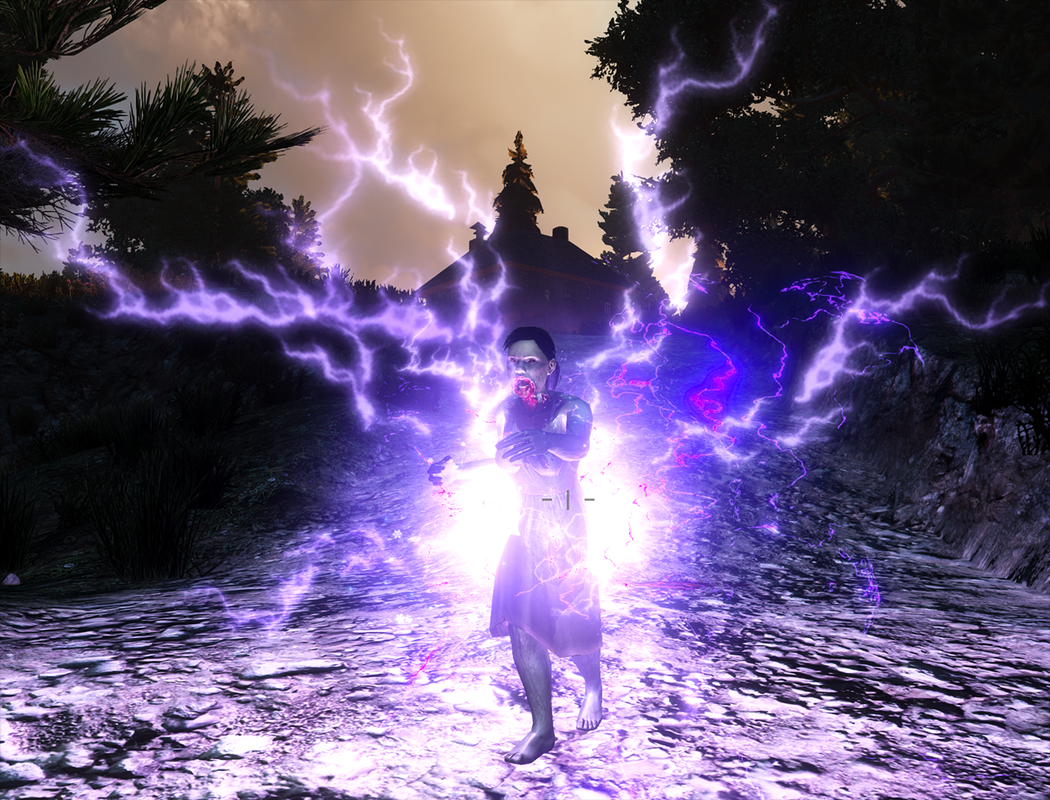 Other Mods We Host